Looking to purchase a home?
Officer Next Door can help!
All law enforcement officers and support staff may purchase ANY home on the market through the Officer Next Door Program. Plus, you may be eligible for the Officer Next Door Grant and additional down payment assistance for police officers and law enforcement. (HUD's Good Neighbor Next Door (50%) program is also available, with limited availability and additional eligibility requirements.)
Who is Eligible:
Police Officers
Detectives
Bailiffs
Corrections Officers
Detention Deputies
Border Patrol Agents
Crime Scene Technicians
Criminologist
Customs Agents
Crime Lab Analysts
Parole Officers
Dispatchers
Park Rangers
Law Enforcement Office Staff
Substance Abuse Counselor
Benefits of the Officer Next Door Program:

Purchase ANY home on the market
GRANTS up to $8,000.00
Down Payment Assistance up to $10,681.00
Home loans for police and law enforcement
Simple Docs Program™
NO application fees
NO up-front fees
NO Broker fees
Preferred interest rates
FREE appraisal (up to $545.00 credit at closing)
FREE home buyer representation
FREE access to (MLS) home listings
FREE nationwide access to foreclosures
Discount title fees
Fresh Start credit repair program
Simple Docs Refinance Program™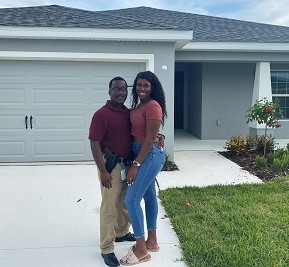 They ROCK!
"Bryan was knowledgeable and helpful. Cheri and Lisa were amazing, always checking in on us to inform us where and how things were going. Both were always available to answer our questions. They ROCK!
The Officer Next Door Program is outstanding! They walked me through and explained the process. Cheri was the best. She had great knowledge of the area and the home buying process. She was willing to adjust her schedule to accommodate my schedule and gave great feedback and her honest opinion when asked. The Officer Next Door Program and Cheri are very reliable. If you're looking for a forever home this is the program to call."
Deputy Sheriff Townes
South Florida